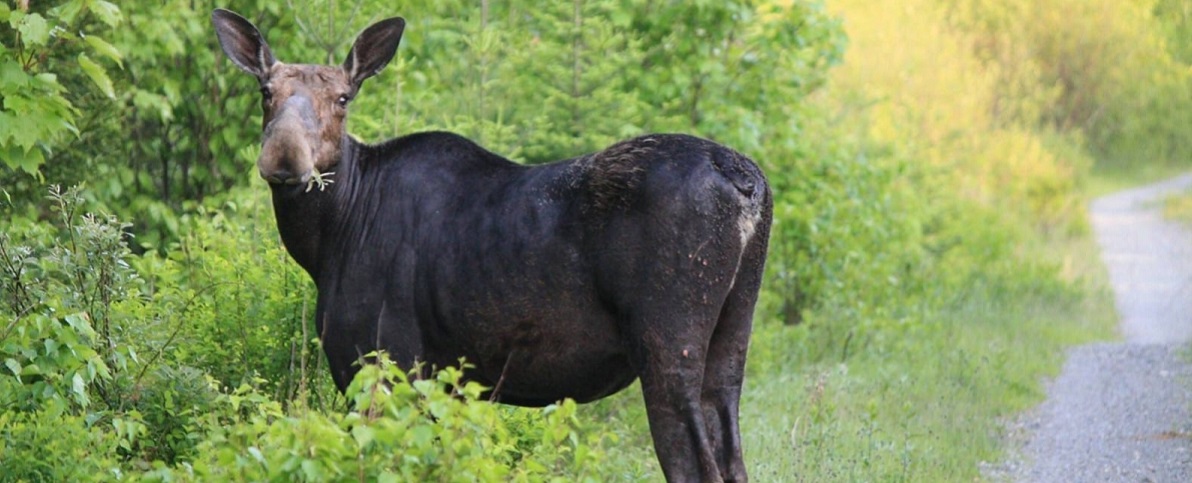 Each May, the Moosehead Lake Region celebrates our favorite resident – the moose! Featuring local artisans, kids' activities and treats, Moose Mainea begins in late May and goes into June – the time of year when moose sightings are abundant. These giants come out of the woods each spring to find fresh buds to snack on and if you know where to look, you can see one up close. In fact, moose outnumber us humans 3-to-1 here in the Moosehead Lake Region, so your chances are high.
To help you spot a moose on your own, look at dawn or dusk, as they are most active in the twilight hours. They are quite short-sighted and can only see about 25 feet away, so give them space and don't startle them.
If you want to ensure you see a moose, turn to the professionals – our guides. Moose safaris have registered Maine guides who know all the secret spots to find moose enjoying themselves in bogs or marshes. Some of the tours even have a moose-sighting guarantee. There are numerous guide services that offer moose safaris at Moosehead.
Moose Mainea is also a great reason to take a weekend getaway to the region. Come to see the moose but stay and play for a couple days. You can add some romance by staying at one of our charming B&Bs or inns, or curl up in a cozy cabin by the lake after a day of hiking. Springtime welcomes blooming flowers like lupines and lilacs and the lake is ready for fishing or kayaking and canoeing.
For an unforgettable way to celebrate spring, be sure to choose the Moosehead Lake Region and Moose Mainea!