Places to Swim in Moosehead Lake
There is no better way to beat the heat on a summer day than by going for a swim and Moosehead is the perfect destination for summertime swimming fun!
While you're visiting the region be sure that you take a dip in Moosehead Lake's clear, deep, cool waters. You can take a plunge from nearly anywhere!
In a typical year, at the heat of summer, the lake's temperature reaches the mid-70s, making it the perfect place to cool off.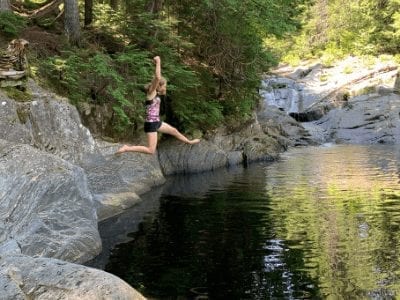 Photos provided by Misty Morning Cottages and Wilsons on Moosehead
Header photo provided by The Beard and the Blonde

Popular Swimming Locations in the Moosehead Lake Region
Take a trip on Moosehead Lake behind Mt. Kineo to discover the well-loved pebble beach which features a rope swing and swimming area.
Lily Bay State Park in Beaver Cover features a sand beach that is great for families with children of all ages.
Red Cross Beach is a great swimming beach tucked up inside the woods in downtown Greenville with a lifeguard on duty during specific summer hours.
The Greenville Junction Wharf includes a lakeside playground for kids to enjoy while visiting the beach.
Monson Public Beach on Blanchard Road features a sandy beach with large floats that you can swim to and jump off.
Little Wilson Falls in Monson is part of the Appalachian Trail that includes pools perfect for summertime swimming. Please be careful as the rocks surrounding the pools can be very slippery.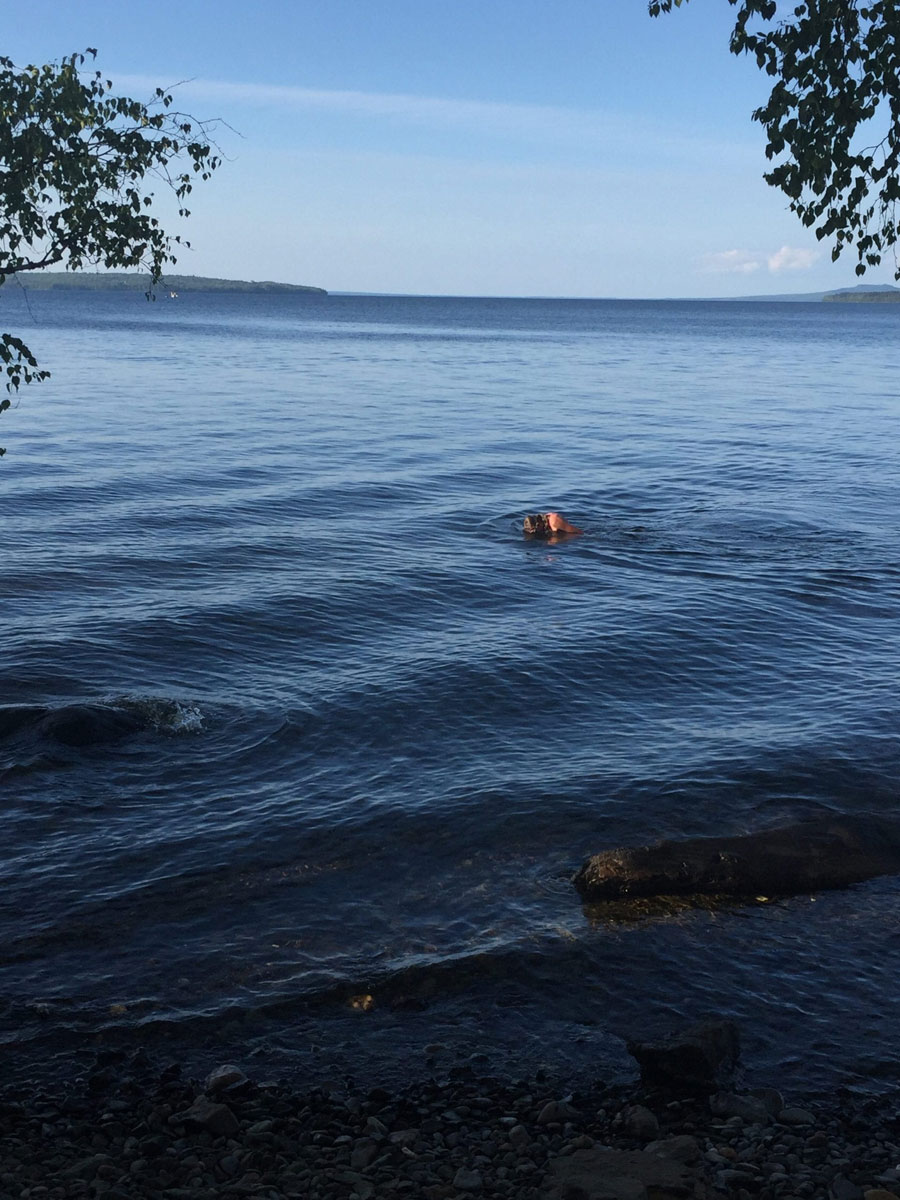 Check out these businesses
while exploring the area
Partner with Destination Moosehead Lake!
Contact us here to learn how you can add your listing to the website and stay up to date with the latest opportunities in the region!