Golfing in the Moosehead Lake Region
Whether you hit an eagle or a bogie, you'll always enjoy spectacular views. With lake and mountain views at nearly every angle, Moosehead Lake is home to a couple of the oldest golf courses in New England! Although our courses are small, they offer cart and club rentals with no tee time required! Come enjoy your vacation without the hassle of traveling with your clubs and take in some of the most incredible mountain and lake views as you tee off!
The Mountt Kineo Golf Course is located on Moosehead Lake and is thought to be the second oldest course in New England, built in the 1880's. Kineo itself was famous among indigenous people for "kineo flint" which was used to make fire and arrowheads. In 1846, Henry David Thoreau climbed Kineo with a Native American guide. The course was built along side of the Kineo House, which at one time was the largest inland waterfront hotel in America. The hotel is long since gone but the beauty of the island remains with Mount Kineo as the centerpiece, rising 1798 feet above the shores of Moosehead Lake from its summit. Each hole on this nine-hole course is a challenge and will test the clubs in your bag. The most scenic hole is the fourth, par 3, 138 yards, over water to a green nestled at the base of Mount Kineo.
Squaw Mountain Village Golf Course – 9 Hole, Par 34, 2300+ yards
Not far from Greenville Junction, the Squaw Mountain Village Golf Course offers terrific views and challenging play for golfers of all experience levels. The course's short par 3s appear simple on paper, but don't be fooled as their small greens require a skilled shot. Built in 1922, the Squaw Mountain Village Golf Course is a great choice for your regular rounds of golf or a new destination for you and friends when visiting the Moosehead Lake Region.
Stay on top of your golf game while visiting the Moosehead Lake Region! The tee boxes on this driving range overlook Big Moose and Little Moose Mountains as well as a partial view of Moosehead Lake.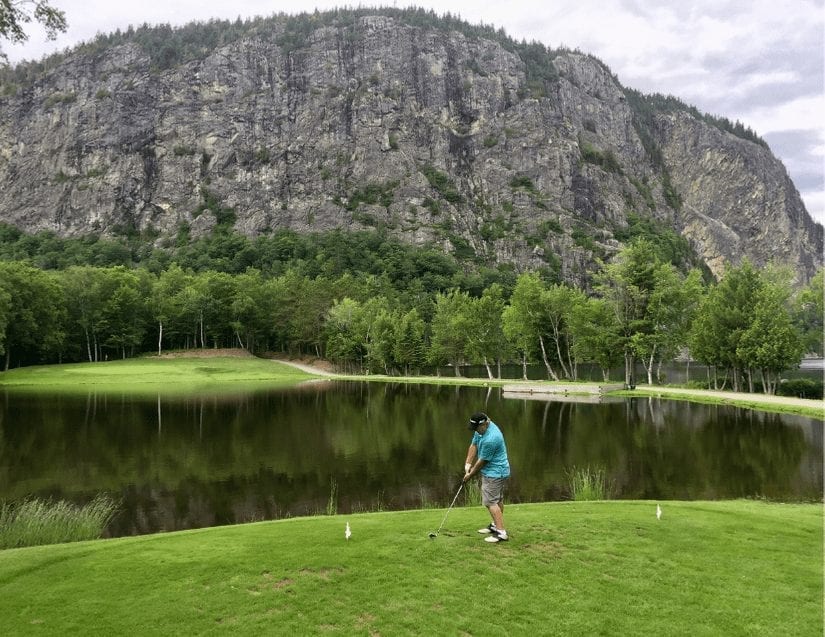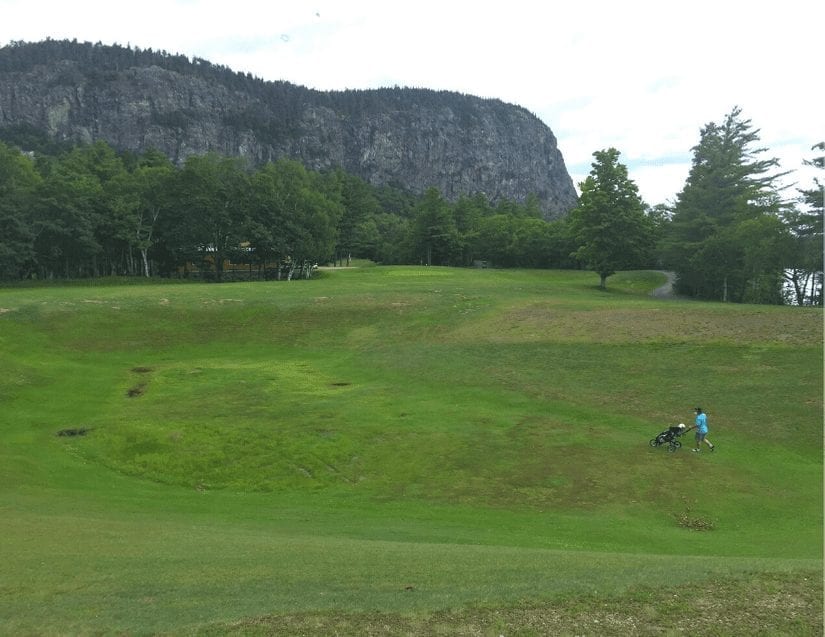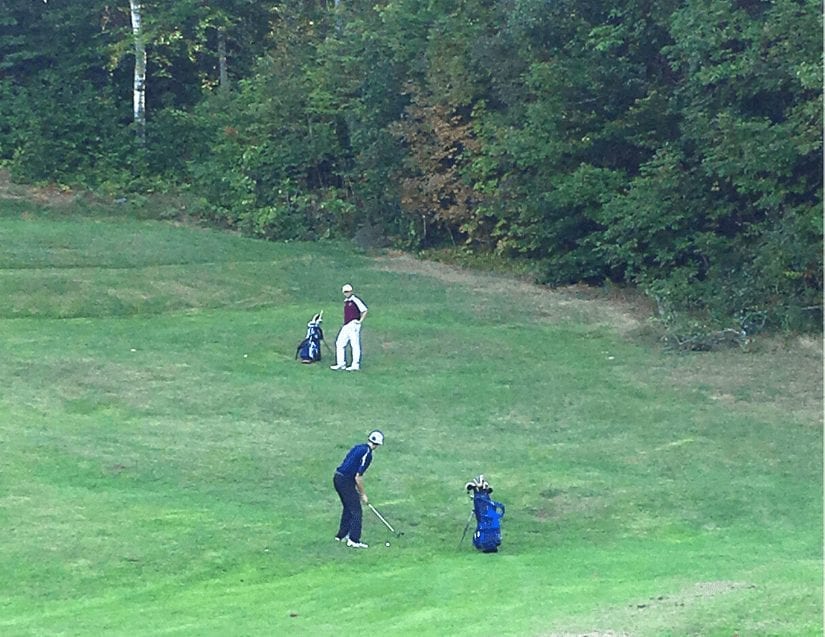 Photos provided by Colleen Edmondson and Wilsons on Moosehead
Check out these businesses
while exploring the area
Partner with Destination Moosehead Lake!
Contact us here to learn how you can add your listing to the website and stay up to date with the latest opportunities in the region!