We're totally obsessed with making your vacation the best one you've ever had.
Destination Moosehead Lake is the official tourism organization for Maine's famous Moosehead Lake region. Some of the towns that we represent are: Rockwood, Greenville, Kokadjo, Lily Bay, Beaver Cove, Shirley, Monson, and Abbot.
We depend on an all-volunteer board of directors from many regional businesses and one full-time staff member to promote the Moosehead Lake region as a premier destination for all forms of recreation. Through the Moosehead Visitors Center and our website, Destination Moosehead Lake welcomes thousands of visitors to the region annually. We answer questions and point visitors to the many attractions the region has to offer, and also to the businesses that make the Moosehead Lake region so special. Come see for yourself why so many people fall in love with Maine's famous Moosehead Lake region, and make memories that will last a lifetime.
Officers & Board of Directors:
Chair:
Misty Leask
Misty Morning Cottages
Read Bio
Misty is the co-owner of Misty Morning Cottages in Rockwood, Maine. Her managerial and sales experience combined with communication, marketing and internet skills forged the road to open, promote and grow a business in the tourism industry. While not a Mainer by birth, she is passionate about sharing the beauty of the Moosehead Lake Region with travelers from all over the world both in person and through social media. Her favorite pastimes and hobbies include hiking, kayaking, reading and photography.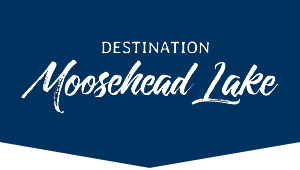 Vice-Chair:
Suzanne Leathers
Treasurer:
Jennifer Aucoin
Moosehead Marine Museum & Katahdin Cruises
Read Bio
As Treasurer for Destination Moosehead Lake, Jennifer Aucoin oversees financial activities for the organization. Jennifer is also Operations Manager for the Moosehead Marine Museum where she has created and implemented procedures that enabled the museum to complete four years of clean financial audits. Jennifer created the First Mates Club program on the Katahdin Steamship, developing educational content for youth ages 2 – 12. She has managed the Galley on the Ship and served upwards of 100 people for special dinner cruises and served over 7500 passengers annually. Jennifer has supervised a seasonal staff of 20, managed a gift shop inventory and an average of ten charter events per year. Jennifer is also owner and operator of Mainely Bookkeeping, taking care of accounting needs for businesses in the Moosehead Lake Region. Jennifer believes that The Moosehead Lake Region is growing stronger and more vibrant. She has a passion for creating a community that is welcoming and exciting for families, friends that call Moosehead their second home and visitors who come to explore the natural beauty of the region. Jennifer spends her free time with her husband, three grown children and their families, enjoying snowmobiling, boating, camping and other activities that the Moosehead Lake Region offers in her backyard.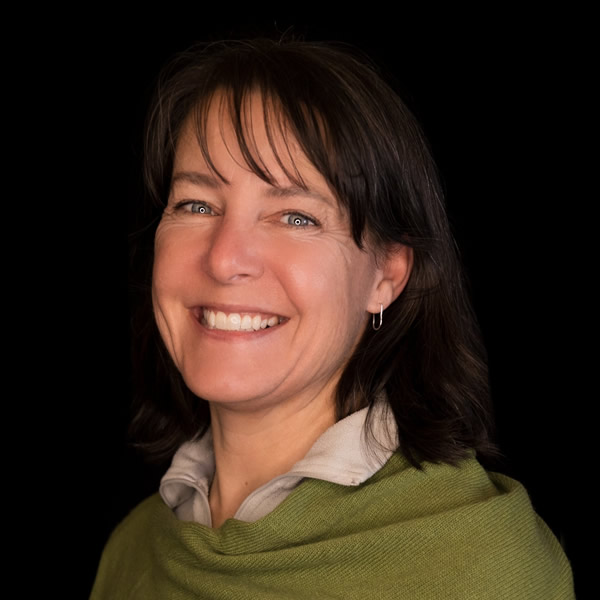 Secretary:
Jenny Ward
Appalachian Mountain Club
Read Bio
Jenny is the Business & Community Relations Manager for the Appalachian Mountain Club (AMC) Maine Woods Initiative. A graduate of the University of Maine and Senior Fellow of the Environmental Leadership Program, she was instrumental in the successful launch of AMC's Medawisla Lodge & Cabins and the current effort around creating the Maine Woods International Dark Sky Park. She is a Registered Maine Guide and Wilderness First Responder. She serves on the Piscataquis County Economic Development Council executive committee, Greenville Planning Board and is a county advisor for the Maine Community Foundation. Her numerous volunteer efforts are centered around her love of the people and landscape of the Moosehead region. In her free time, she loves to trail run, hike, cross country ski and finding the highest mountains to climb.
Alison Snell
Wilsons on Moosehead Lake
Read Bio
Alison, along with her husband Scott, are in their 19th year of operating/owning Wilsons on Moosehead Lake. Over the last few years, we have expanded the business from lodging only, to include a guide service and fly shop. Her accounting and bookkeeping experience co-owning a successful local construction company, along with previous management positions, helped set her up for this adventure in the world of hospitality. Growing up in family owned businesses gave her a front row seat and knowledge of the hard work, dedication, and life of self employment. She is the Vice President for Destination Moosehead Lake and currently the co-chair of the Marketing Committee, President of The Friends of Moosehead Lake, was a member of the Brand Leadership Team involved in Wayfinding/Signage and Chair for the Marketing Committee. Through all of her volunteer positions, she has helped spread the word that Moosehead Lake is America's Crown Jewel! When not working or volunteering, you can find her supporting her 3 sons at any of their events or games, hanging with her dogs, snowmobiling the Moosehead Trail, or sitting with her toes in the sand.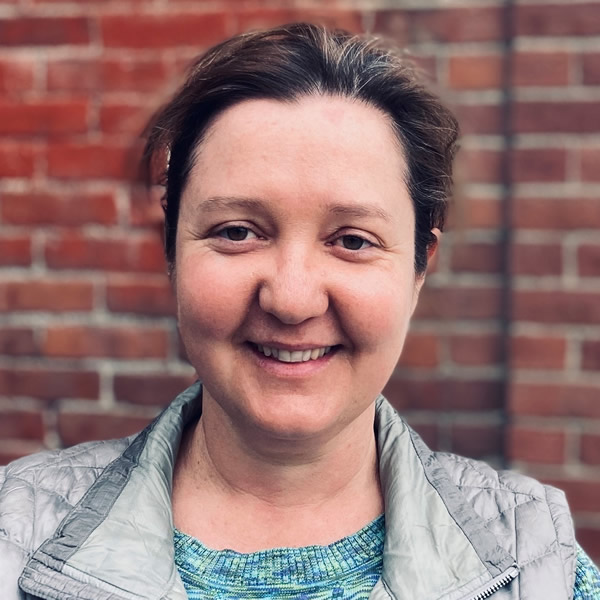 Aurelie Adrien
Leisure Life Resort
Read Bio
Aurelie is the manager at Leisure Life and Trailside restaurant. After graduating from a catering school in France, she moved in Greenville in 1999. She joined Destination Moosehead Lake in 2016 where she enjoys planning fundraiser events to help the Marketing group to promote the area. She is also involved with the Wilderness Sled Dog Racing Association. She enjoys outdoor activities and spending time with her family.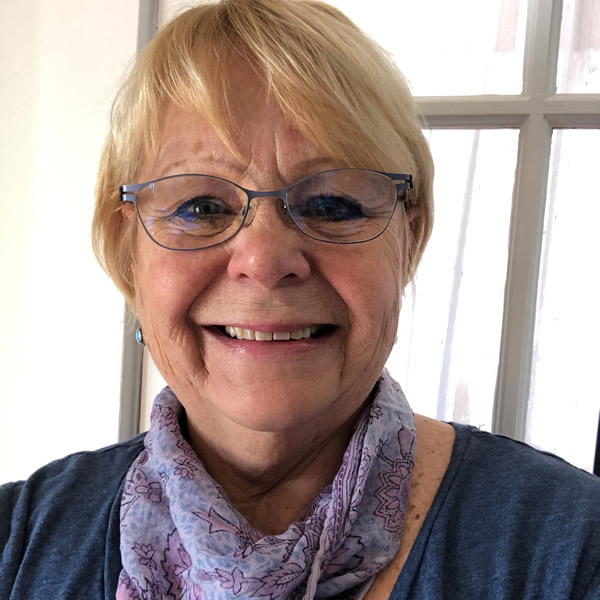 Cheri Goodspeed
Kamp Kamp
Read Bio
Cheri and her husband Scott moved from Southern Maine over 23 years to start Kamp Kamp with her brother Randy. They travelled here as children and Moosehead Lake always held a special place in their hearts and knew one day they would live here. Cheri also is secretary of the Greenville Junction Depot Friends which is working to save the Greenville Junction Depot and sits on the board of Directors for the Wilderness Sled Dog Racing Association that holds the long distance sled dog race here in Greenville yearly. Because of her love of the region she does volunteer for many other events that help bring folks to the Moosehead Lake area to experience what we are so fortunate to enjoy daily. In her spare time she likes gardening, reading, travel and discovering the Maine Woods and Waters by snowmobile in the winter and boating in the summer. It's All Good in the Woods for her….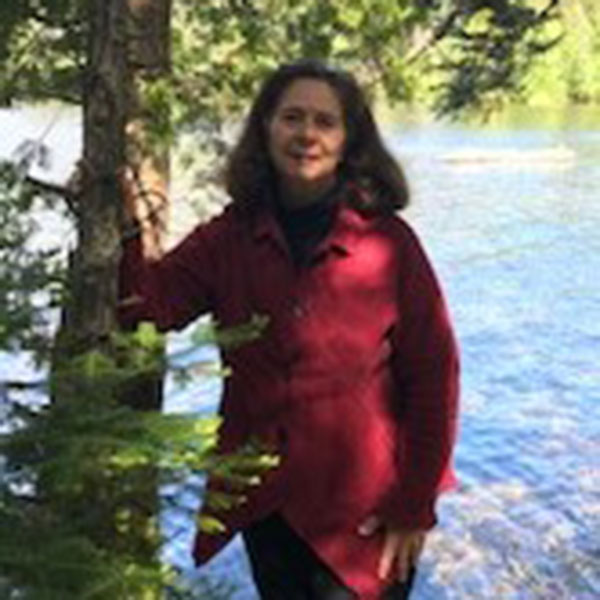 Margarita Contreni
Board Member
Read Bio
Margarita serves as vice president of the Moosehead Lake Region Economic Development Corporation and, as chair of its grants and fundraising committee and its waterfront park planning committee over the last two years, has helped raise close to a half a million dollars to support its mission to enhance the economy of our region and revitalize downtown Greenville. Growing up in a military family, Margarita learned the lessons of service early and dedicated her career to education, first as a public school teacher and then a university administrator. She retired as the assistant vice president for corporate and foundation relations at Purdue University in 2015, the culmination of a 30-year tenure. It was the vastness of the Maine woods and the opportunity to walk out the back door and fish on a boreal lake that drew Margarita and her husband, John, to the Moosehead Lake region. They enjoy hiking, kayaking, and spending time with their six children, two of whom live in Maine, and ten grandchildren.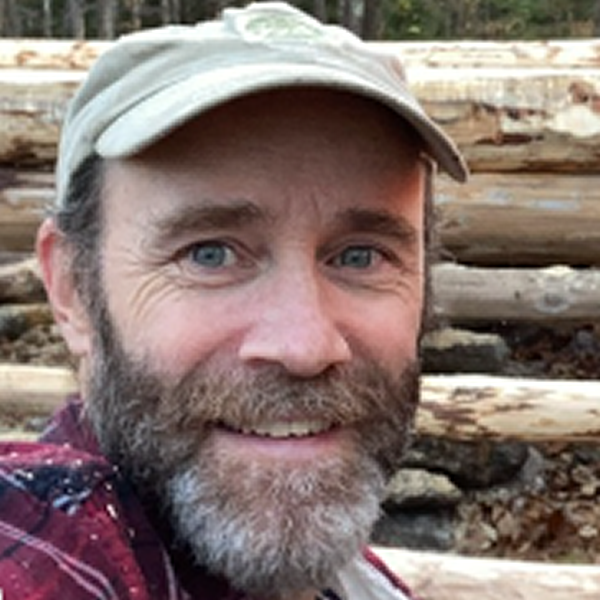 Mike Wilson
Northern Forest Center
Read Bio
For the past 20 plus year Mike Wilson has worked as senior program director for the Northern Forest Center – a regional non-profit committed to creating bold possibilities that give rise to vibrant rural communities across the Northern Forest region of Maine, New Hampshire, Vermont, and New York. Through his professional experience, Mike brings a wide range of fundraising, organizational development, destination development, and rural community investment experience to his role on the Destination Moosehead Lake Board. Mike grew up visiting his grandfather's camp on Lily Bay and credits the Moosehead Lake region as a the source of all his formative outdoor experiences and the inspiration for his ongoing work with rural communities. He currently lives in South Portland, ME, with his wife and two teenage kids.
Craig Watt
Donna Moreland
Chris Winstead
Request for Volunteers
We have lots of positive energy and momentum happening thanks to our volunteer board and community members.  If you are interested or know of someone that would be interested and have fun participating in one of our committees, please reach out to our office at 207-695-2702.  We invite you to join us in our efforts.
Mission Statement
Destination Moosehead Lake builds local economic vitality through cooperative marketing, community partnerships, and delivery of quality experiences that attract visitors and visitor spending and help position the Moosehead Lake region as an appealing place to live and do business.
Ways to Support our Community
Whether you're interested in helping with a specific event, or perhaps volunteering part of your day to cover the Visitors Center, we welcome and appreciate all of our volunteers! Reach out to any of our board members, or feel free to give Allison a call at 207-695-2702 for more information.
Check out these businesses
while exploring the area
Partner with Destination Moosehead Lake!
Contact us here to learn how you can add your listing to the website and stay up to date with the latest opportunities in the region!