The solitude and pristine beauty found in the Moosehead Lake Region provides the perfect atmosphere for everyone in your party. Whether you're looking to fish on Moosehead Lake, hike the vast forest trails or partake in wildlife photography, our region offers a multitude of opportunities for outdoor enthusiasts.
FISHING
Reel in tonight's dinner!
HIKING
Want the trail to yourself?
SWIMMING
Places to swim on Moosehead Lake
MOOSE WATCHING
Spot a moose in the wild!
DARK SKIES
The stars shine brighter here.
Moosehead is a special place and a "must visit" destination. We're located just three hours north of Portland, Maine, and one and a half to two hours from Bangor, Maine.
We love our "neck of the woods", and ask that everyone does their part to protect it while they are here. Whether you head out into the woods hiking or the lake kayaking, please leave no trace. Our wildlife, landowners, and community thank you.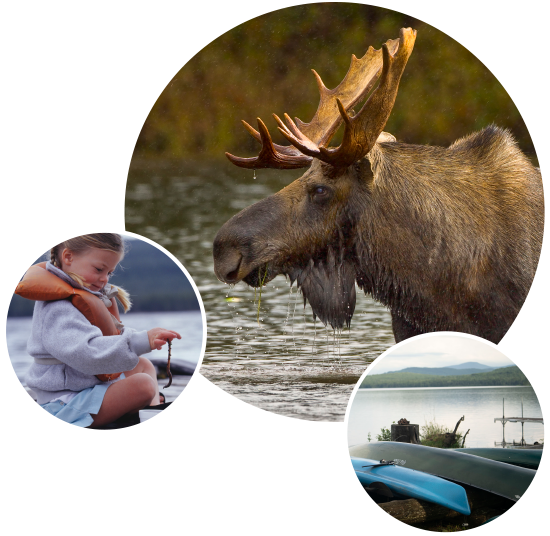 November 17, 2023 - December 18, 2023
at Moosehead Lake Region

Explore New England Television featured the Moosehead Lake Region in Episode 3 of their 2021 series.